WE INTRODUCE YOU TO THE TEAM OF PROFESSIONALS
WHO MAKE IT ALL HAPPEN
Socompa is a company made of people. There is nothing similar in NW Argentina. An operative office that follows step by step the creation of your travel programme and that is responsible for its development until the last second, 24/7. 
We will simply introduce the permanent Staff of Socompa, but let's not forget those who collaborate with us: Free Lance Guides (some of them work exclusively for Socompa), the Staff that makes possible the operation of the Hostería El Peñón at 3400 meters in an Oasis at the Puna and the staff of Finca Valentina. We are many, and each day we wake up thinking about the things we love most, our land and our job.
Founder. He was born in Milán, Italy and has a degree in Business Economics. In 2004, after a life changing experience in the Puna Desert, he decided to move to Salta, where he lived with his family for more than 12 years. He knows every corner of the Puna, has climbed some of the highest peaks of the Andes (Pissis, Ojos del Salado, Llullaillaco, Licancabur and Sajama) and the Alps. He has published two books of travel in Italy, one about the Puna. His enthusiasm is inexhaustible, he is also the manager of Hosteria El Peñón, and with his wife Valentina, transformed their house into the most charming hotel to stay in Salta, Finca Valentina. Nowadays, he has moved back to Italy, where he is working on new projects with his family, while continuing his position as founder and director of Socompa in Salta.
General Manager.  Was born in Salta, her place in the world. At a very young age she decided she would pursue a career that would allow her to always be in touch with foreign cultures, it became a passion, as traveling and learning new languages. She moved to Buenos Aires where she graduated in International Relations, while working at the Malaysian Embassy in Argentina. Later, she specialized in International Business, Protocol and Asia-Pacific Politics and decided to return to Salta looking for new challenges. In 2008, she joined the Socompa Team working mainly on organizational and strategic development, sales and operations. She is currently working on her IR master's degree thesis focused on women in tourism.
Executive Manager. He is salteño and in love with his region. As a teenager he traveled with his father to every corner of NW Argentina and discovered his passion for tourism, obtaining years later a degree in Tourism. He wrote his thesis about the Hotel business of the Quebrada de Humahuaca and its contribution to the local entrepreneurs. He has worked in the hotel industry, as a bilingual guide, travel agent and chief of operations of a car Rental Company. Has a great passion for cars and British music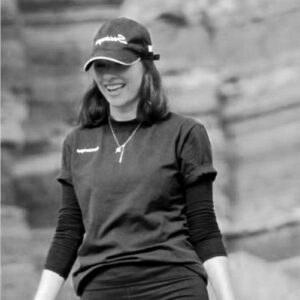 Senior Travel Designer. Majored in International Relations Studies, Verónica discovered her passion for traveling and working with colleagues from abroad in Socompa. She traveled solo in Europe, after finishing University, and moved from the Academic world of teaching International History, to creating amazing adventure tours in NWArgentina.  Verónica is very passionate about creating personalized travel experiences and loves facilitating new connections.
Senior Travel Designer. Mariano is one of our most experienced team members, in the area of Hospitality and Tourism, he has worked in many other companies, including Hotels and High End Adventure Tour Operators, gaining precious expertise in designing tours in the remote region of the Puna Desert and its surroundings. He handles complex trips and loves to spend time personally discussing itineraries with the clients and advising on how to create amazing journeys in this remote and vast region.
Alejandra do Couto Ribero
Operations & Traffic Executive